Cassie's Law
This community is working to get legislation in place to protect minors from sexually abusive parents.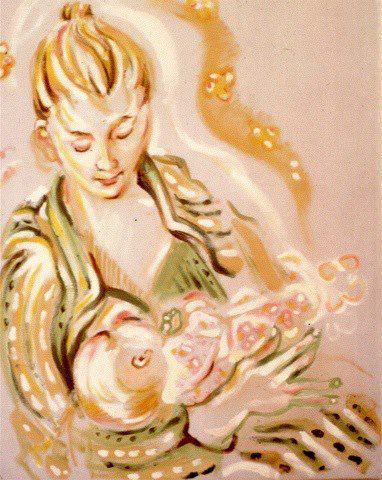 Artwork (c) by
Michael Grossman
My oldest daughter was raped by her step father at the age of four. I involved Child Protective Services, the prosecutor, and took my daughter for counselling. Now I'm learning that the man that raped my oldest daughter may still end up with visitation for the daughter we had together, my youngest daughter. How can this man's parental rights outweigh my innocent child's rights to safety?

We are working to get legislation passed that if a parent has been found guilty or plead guilty in court or if DYFS (or a similar organization in another state) or NJ Cares (or a similar institution in another state that works with the courts) has substantiated sexual abuse, that said parent forfeits their "right" to visitation with their minor children. As of now, sexually abusive parents have more rights than innocent children. If you think that's wrong and would like to fight to protect these kids, please sign these petitions!


We have two petitions in circulation right now. They have a different audience, so signing both of them is important! Here are the petitions:


http://signon.org/sign/cassies-law-providing.fb23?source=c.fb&r_by=7202664

https://www.causes.com/causes/815669-cassie-s-law



If you'd like more background on what happened to lead up to Cassie's Law being launched, please read this blog post:

http://cassieslawnj.wordpress.com/2013/03/04/cassies-law-how-did-i-get-from-there-to-here/

If you'd like to learn more about this cause, get updates, volunteer, or become otherwise involved, here are a few ways to connect with us:

Our Facebook: https://www.facebook.com/cassieslawnj
Our Twitter: https://twitter.com/cassieslaw
Our blog: http://cassieslawnj.wordpress.com/
Our website: http://www.cassieslaw.org/

Email: outreach@cassieslaw.org
Phone: (856) 345-9625

Mailing Address:

304 Parkville-Station Road
Unit 180
Mantua, NJ 08051

Thank you for taking the time to sign this petition, and thank you for anything you do from today forward that lends awareness and support to Cassie's Law.